Last Updated on May 31, 2023 by
A trusted veterinarian is essential when it comes to pet ownership. Vets are well educated and properly equipped to take care of your rabbit. Do not ever substitute your Google search with their medical degree. If your rabbit is not feeling well, take them immediately to the vet. 
Also, remember that most vets are trained to attend more to dogs and cats because they are the two most common pets. Rabbits come in third place.
Your dog's or cat's vet will be more than able to do annual checkups for your rabbits but it might be that for diseases that are specifically found in rabbits you might be referred to an exotic animal clinic. 
Unlike dogs and cats, rabbits are a lot more delicate. Even a seemingly minor case of diarrhea or vomiting would warrant an immediate trip to a vet near you.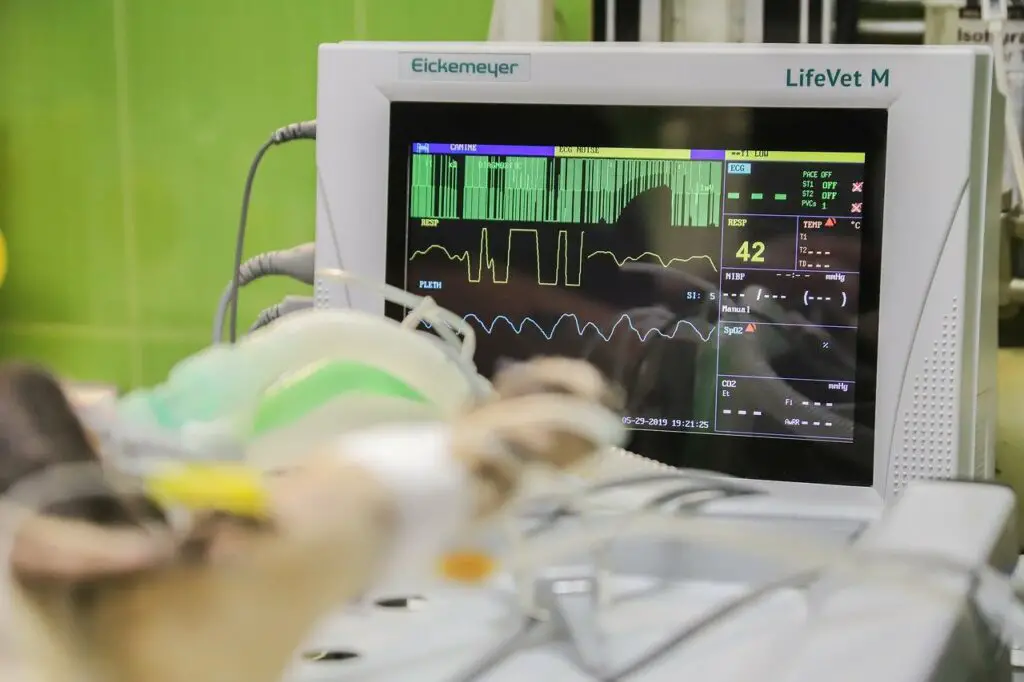 Is there a vet near me? 
There are numerous vet clinics located in different cities across different states. I compiled 40 of the best clinics for you but a more comprehensive list can be found in breed clubs or rabbit-centric organizations just like the House Rabbit Society. 
Vet Clinic
State
Doctors
Contact No.
RIVERVIEW ANIMAL CLINIC
AL
Dr. Atlas
Dr. Campbell
(205) 991-9580​
CROSSROADS ANIMAL HOSPITAL
AL
Dr. Marie Rush
(205) 640-4327
HOPE ANIMAL CLINIC
AL
Dr. Pete Giambrone
Dr. Sam Sotrop
(205) 426-2828
DYKES VETERINARY CLINIC
AL
Dr. David Dykes
(251) 943-3211
NORTH ALABAMA CAT & BIRD CLINIC
AL
Dr. Elaine Moore
(256) 773-0844
HILLSIDE PET CLINIC
AK
Jackie Frederickson, DVM
(907) 344-7913
ARIZONA EXOTIC ANIMAL HOSPITAL
AZ
Todd Driggers, DVM
(480) 275-7017
CAMELWEST ANIMAL HOSPITAL
AZ
Nicole McCready, DVM
(623) 377-9763
ARIZONA ANIMAL WELLNESS CENTER
AZ
Parva Bezrutczyk, DVM
Pamela Ford, DVM
(480) 988-3660
LITTLE CRITTERS VETERINARY HOSPITAL
AZ
Jill Patt, DVM
(480) 696-7744
VETERINARY MEDICAL ASSOCIATES
CA
Jeff Kahler, DVM
(209) 527-5855
VANDERHOOF VETERINARY HOSPITAL
CA
Bronwyn Dawson, DVM
(626) 798-5901
EXOTIC ANIMAL VETERINARY CENTER
CA
Sari Kanfer, DVM
Laurence Labrecque, DVM
Sarah Wills, DVM
Holly Richards, DVM
(626) 405-1777
VCA TLC PASADENA VETERINARY SPECIALTY AND EMERGENCY
CA
Lori Pickell, DVM
Valerie Tesauro, DVM
(626) 441-8555
VC ARDEN ANIMAL HOSPITAL
CA
Dr. Charles Misetich
(818) 246-2478
ALL PETS MEDICAL CENTER
CA
Dr. Daniel Reimer
(818) 883-2600
WEST VALLEY PET CLINIC
CA
Dr. Janet Berens
(818) 225-7160
AGOURA ANIMAL CLINIC
CA
Dr. Brad Capper
(818) 991-1036
CONEJO VALLEY VETERINARY HOSPITAL
CA
Dr. Anne Dueppen
(805) 495-4671
ACCESS LOS ANGELES
CA
Dr. Karen Schachterle
Dr. Molly Gleesen
(310) 558-6100
CHADWELL ANIMAL HOSPITAL
MD
Dr. Ruby Schaupp
(443) 512-8338
PEARLY BITE VETERINARY
NY
Dr. Stephanie Livermore
(648) 828-9270
RIVERS EDGE ANIMAL HOSPITAL
SC
Dr. Kerri Blackburn
Dr. Andrea Olson

(803) 567-5568
BLUE OASIS PET HOSPITAL
TN
Dr. Noel Lucas
Dr. Randi Sansom
Dr. Karrington Atkins
(615) 975-2583
WEST PARK ANIMAL HOSPITAL
OH
BORYS PAKUSH, DVM
KANE HENDERSON, DVM
KARI SWEDENBORG, DVM
MEGAN CULLER, DVM
SCOTT ZIELINSKI, DVM
(216) 452-0603
TEXAS AVIAN AND EXOTIC ANIMAL HOSPITAL
TX
Dr. Lauren Thielen, Diplomate ABVP
Dr. Sharman Hoppes, Diplomate ABVP (Avian Practice)
Dr. Sydney Jones
Dr. Katie Dowling
Dr. Natalie Antinoff, Diplomate ABVP (Avian Practice)
(817) 953-8560
EXOTIC PET CLINIC OF STA. CRUZ
CA
Hilary Stern DVM DABVP (Exotic Companion Mammal Practice)
(831) 440-8590
PACIFIC VETERINARY SPECIALISTS
CA
Dr Jessica Kurek
Dr. Sara Heidelberger
(831) 476-2584
VILLAGE EAST ANIMAL HOSPITAL
IN
Dr. Laura Bakowski
(812) 477-2131
DUPONT VETERIANARY CLINIC
IN
Dr. Amy Boxberger
(260) 637-7676
INDIAN CREEK VETERINARY HOSPITAL
IN
Dr. Kevin Cawood
(260) 434-0207
JOHNSEN VETERINARY SERVICES
KY
Dr. Pam Johnsen
(502) 536-7082
RIDGLEA WEST ANIMAL HOSPITAL
TX
Craig Verwers, D.V.M.
(817) 763-0261
NORTHWEST ANIMAL CARE HOSPITAL
WA
Brent J. Johnson, DVM
(425) 379-0400
EVERGREEN AVIAN AND EXOTIC ANIMAL HOSPITAL
WA
Dr. Holly Carter
(425) 821-6165
COMPASS VETERINARY CLINIC
OR
Dr. Cherrie Connnolly
Cr. Taylor Avina
(503) 850-2444
LAKE UNION VET CLINIC
WA
-
(206) 467-5882
AVIAN AND EXOTIC ANIMAL CARE OF LOUISIANA
LA
Gregory A. Rich, BS Medical Technology, D.V.M.
Leslie Pence, D.V.M.

(504) 455-6386
NORTHWEST EXOTIC PET VET
OR
Dr. Katrina Ramsell
(503) 643-2137